We are going on a little vacation...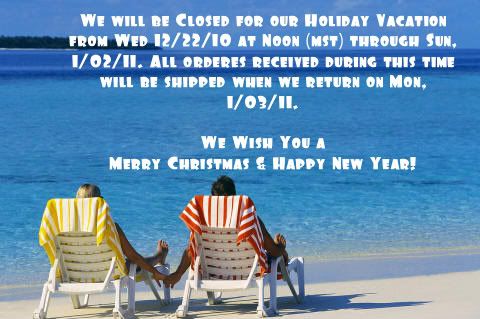 We will not likely be in such a lovely Vacation place as pictured above, but I assure you we will be resting and recuperating from this very busy holiday shipping season that we just survived. I will always be available via email if you have any questions or concerns about present, past, or future orders.
Be Safe, Have Fun, and Enjoy this Special Time with the Ones you Love!


© 2009-2010 The Baby Store Plus, All Rights Reserved