Are you new to Cloth Diapers looking for answer to help you understand how using cloth is better for your Baby, the Earth, and even your Wallet? Are you already a Cloth Diaper Mama and just want to learn a few new tricks?
Would you like to Win some Cloth Diapers, Diaper Accessories, or even Gift Certificates to Buy other Baby Products? Then you need to visit
Home Grown Families
blog to enter the
COVER THE BOOTY Cloth Diaper Events
Going on all Month Long...
...And
ENTER to WIN a

$25.00

Baby Store Plus
Giveaway she is hosting for us!!
Melissa has been so extremely helpful in informing me about all of the different Cloth Diaper styles, brands, pro's & con's, and even the best methods of laundering your cloth diapers. With her help we will be bringing your top choices of Cloth Diapers and associated accessories to The Baby Store Plus, very soon!
Besides being a Cloth Diapering Mama, she is also a Homeschooling Mama too! Her blog offers information about projects and lessons that she is using and so much more. She would me a great resource for other homeschooling parents. She also hosts tons of great Reviews & Giveaways. If you have a little on in your life, you should add her website to your Fav Sites list.
Go check her out!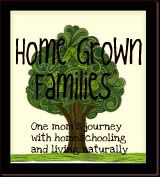 © 2009-2010 The Baby Store Plus, All Rights Reserved
To post a comment, click on the 'COMMENT' link below.