NEW Bellybar Chewable Prenatal Vitamins by NutraBella.
The Baby Store Plus is honored to be among the first retailers to introduce the New
Bellybar Chewable Prenatal Multivitamin
! No more Big, yucky-tasting prenatal vitamins to swallow. You only need to chew two Bellybar Chewables to get your full days supply of the doctor recommended dose of vitamins and minerals while trying to conceive, during pregnancy, in postpartum and while breastfeeding!
Learn more about the Bellybar Chewable Prenatal Vitamins & buy a 30 days supply for just $14.99 on our website
.
We also now carry the
New

Bellybar Boost
in all three DELICIOUS Flavors!
S'more to Love, Baby Needs Chocolate,
and
Berry Nutty Cravings
. I have personally tasted everyone...a few times, hee hee and they ARE Yummy! I know NutraBella says they are good for woman trying to conceive, during pregnancy, in postpartum, and while breastfeeding, but surely they are good for us older mama's entering menopause!
Buy a few in our Online Store
or stop by our store in Cortez, Colorado to taste a sample today!
And, for a limited time, we are including a
Free

Sample of the delicious

Bellybar Boost

with every Bellybar Chewable Prenatal order
! Hurry, supplies are limited!
Bellybar Boosts are a perfect complement to your prenatal vitamins. Bellybars are not only a delicious snack in the tastiest of flavors, but they are also packed with important nutrients to complement your prenatal vitamins. So, what are you waiting for? Order now & receive a FREE Sample Bellybar Boost in one of their three delicious flavors:

S'More to Love, Baby Needs Chocolate,

and

Berry Nutty Cravings


Anna ~

aka: the Baby Store Lady

This post included in the: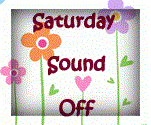 © 2009-2010 The Baby Store Plus, All Rights Reserved